Proxies for Nike
Get Nike proxies that will help you beat the competition when the newest shoes drop.
Sneaker proxies for copping Nike
USER:PASS authentication. No expiration time. Instant delivery. Low MS residential proxies.
Make copping Nike releases easy
Sneaker sites will do their best to prevent sneakerheads from copping multiple shoes from each release. A good proxy provider can change that.
Proxydrop is dedicated to providing the best possible experience for sneakerheads. We have over 28 million sneaker proxies from nearly every location in the world.
Forget about fiddling with sneaker bot settings and having to deal with unstable proxies. Our Nike proxies make copping on release easy.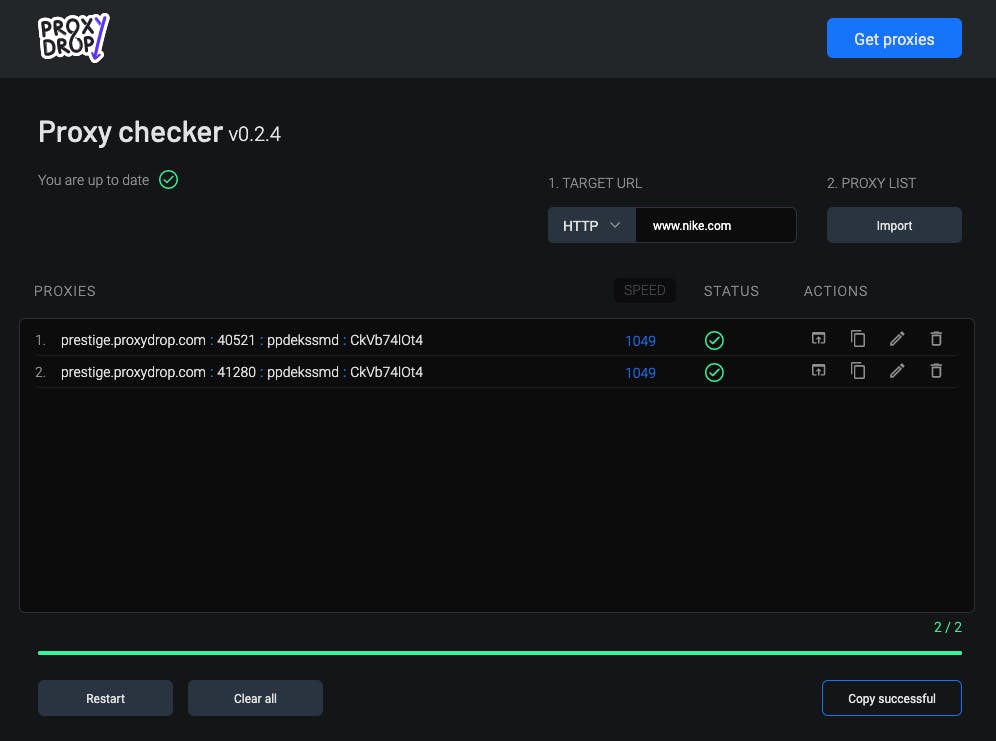 Nike proxies features
Unthrottled IP addresses
Use your sneaker bots without fear of getting blocked or failing due to slow connection speeds.
Easy checkout
Purchase proxies with instant delivery. Be certain that Nike Inc. won't stop you from copping.
Smart location targeting
Our Nike SNKRS proxies automatically select locations to produce the least amount of ping and the greatest speed.
Skilled customer support
We know what copping Nike means. Our team will give you all the technical support you need.
Grab your sneaker proxies now!