Proxy Checker
Check any proxies with our newest tool by simply copying and pasting the connection and authentication details.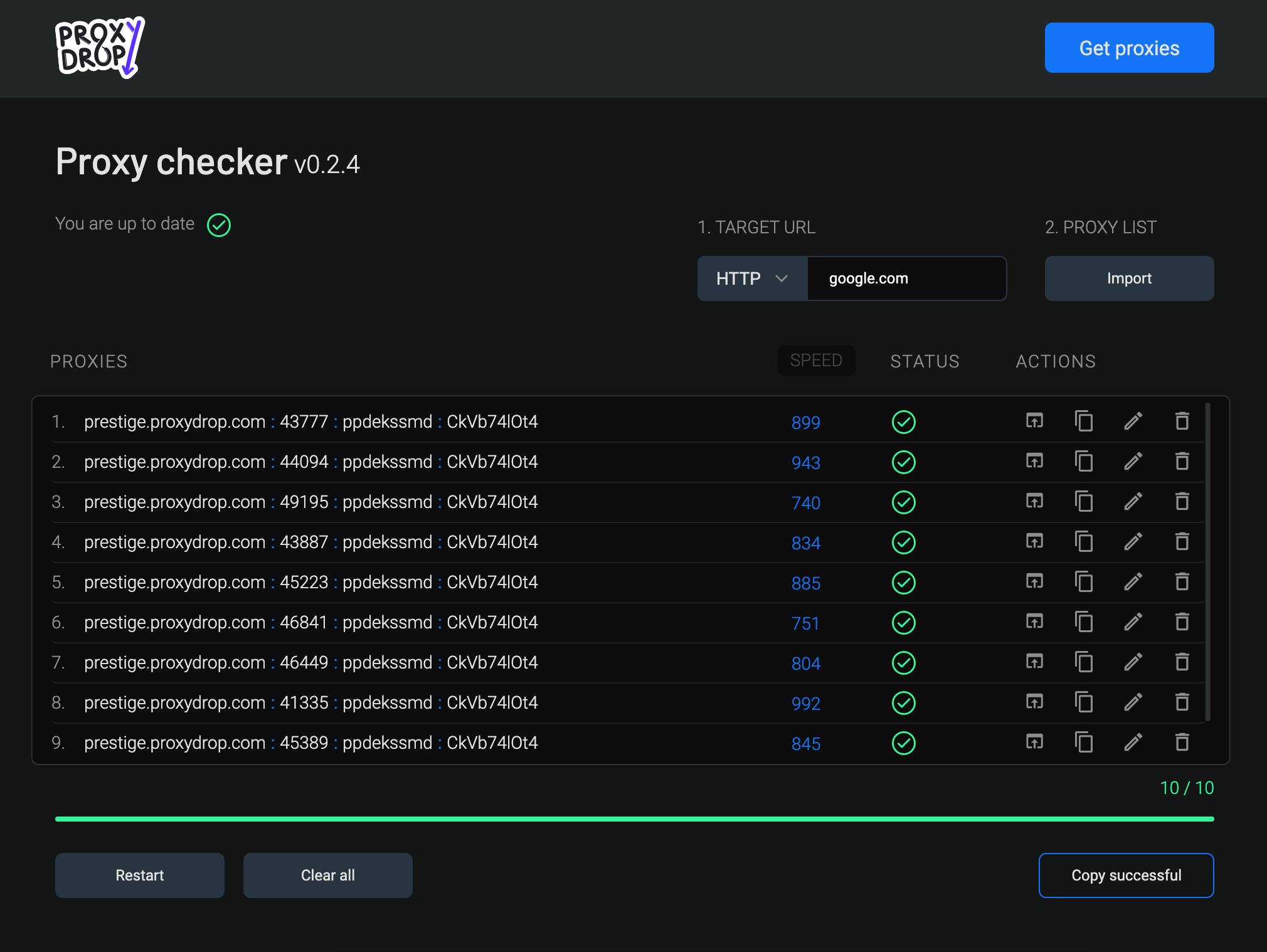 Free Proxy Checker for quick proxy verification
Free proxy checker for Windows
1. Download proxy checker for Windows.
2. Install EXE installation file.
3. In case Smartscreen opens - click on 'More information'
4. Click 'Run Anyway'.
Free proxy checker for Mac
1. Download and install DMG installation file.
2. Go to 'Applications' folder, find 'Proxydrop proxy checker'.
3. Right-click on app and choose 'open'.
Note: You might receive warning that this application cannot be verified. Ignore this warning.
Check proxy servers in a few simple steps
Our Proxy Checker has been created with one goal in mind - to make evaluations easier. Nothing gets under our skin more than an underperforming proxy.
Now you'll be able to get a quick and efficient check for all of your proxies. You don't need to remove duplicates or format the proxy list in some fancy manner. We take care of all the grunt work.
Once you click "Test proxies", the Proxy Checker will take care of everything else. Data on each entry on the list will be provided - how fast, and if, the proxy has responded. It'll also give you a rundown of the entire list by providing a ratio for total proxies versus the ones that responded.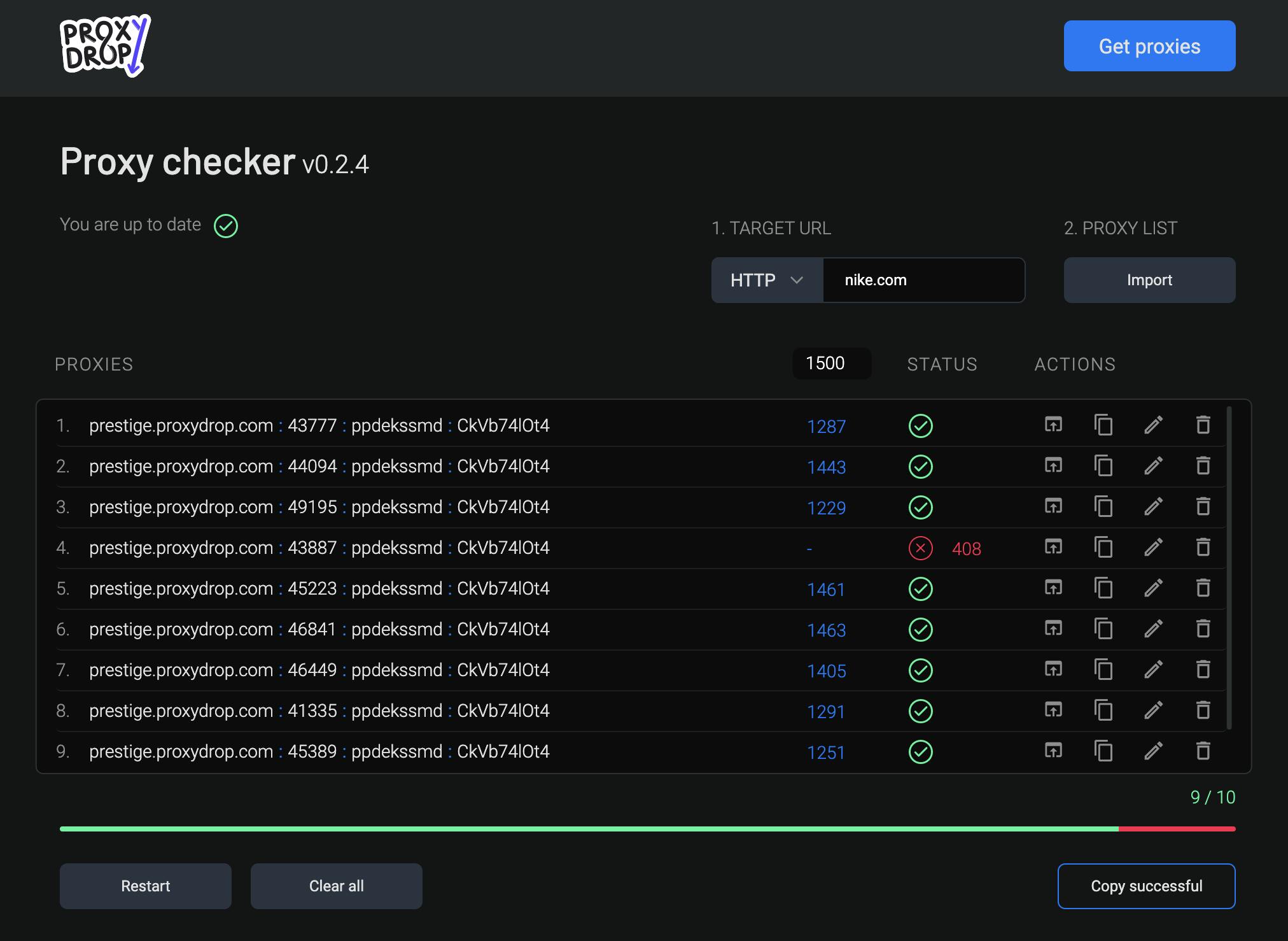 Proxy Checker benefits
Large proxy lists
Copying and pasting lists is no fun. We developed our solution to avoid repetitive tasks, so we built it to support up to 10 000 proxies in one list. 
Easy to use
All you need to do is input proxies in a DOMAIN:PORT:USER:PASS or IP:PORT:USER:PASS format. We'll take care of the rest.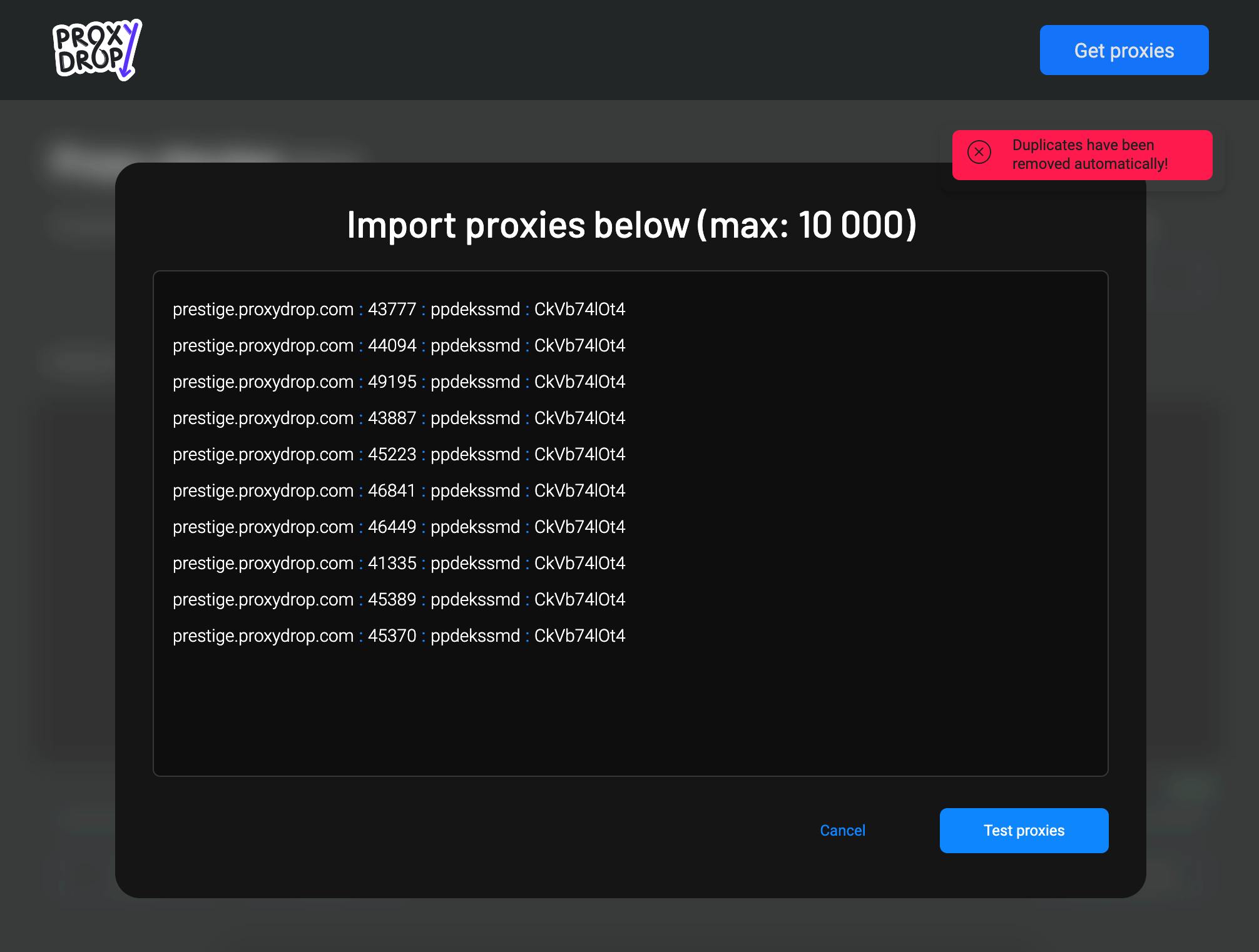 Proxy Checker features
Speed thresholds
You can set a speed limit up to 1 min. on any proxies. If any of them do not reach the set performance metrics, they will automatically be set to "failed".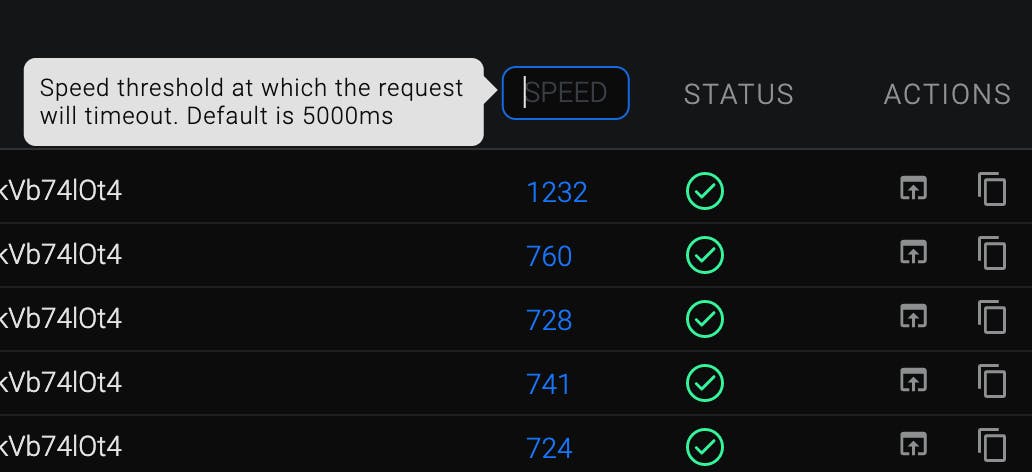 Web check
While a proxy might be alive and well, it can still be blocked on your favorite website. With Proxy Checker, you'll be able to have each proxy open via Chromium and ping your desired target to find out if there are any blocks.
Any proxy type
Proxies have so many different types and flavors that even experts can get confused. However, Proxy Checker doesn't - you can test any proxy type on it.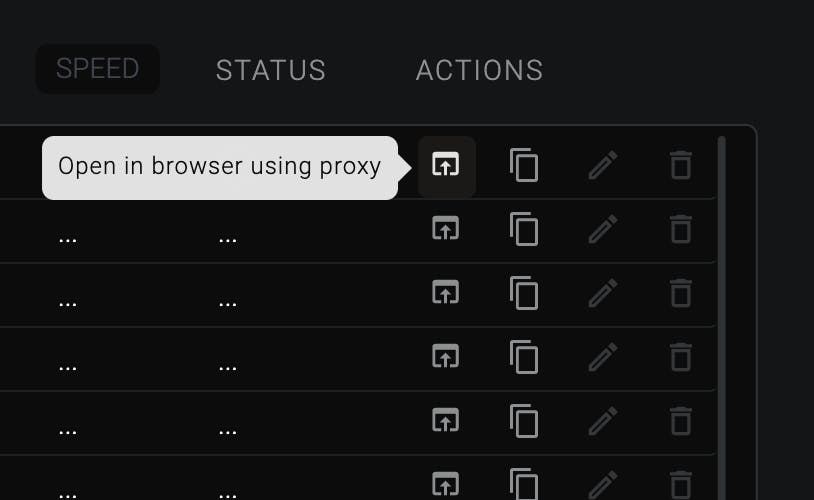 Reports at a glance
All of the data collected through our tool is displayed in an easy to understand fashion. You'll also get a quick rundown on how well the entire list fared.
Export proxies
With both of the settings above having the ability to fail some proxies, we have created a dedicated export option. Only the ones that have passed through the tests will be exported, making it easier for you to use the best ones.
Free Proxy Checker for quick verification
Evaluate any proxy list. Get status reports for response time and ping status.
1. Supports any proxy provider
2. Supports all proxy types
3. In-depth proxy status reports
Start using Proxy Checker