Dedicated Datacenter Proxies for Instant Coppin
Get datacenter proxies with a ton of IP addresses and will level up your copping game.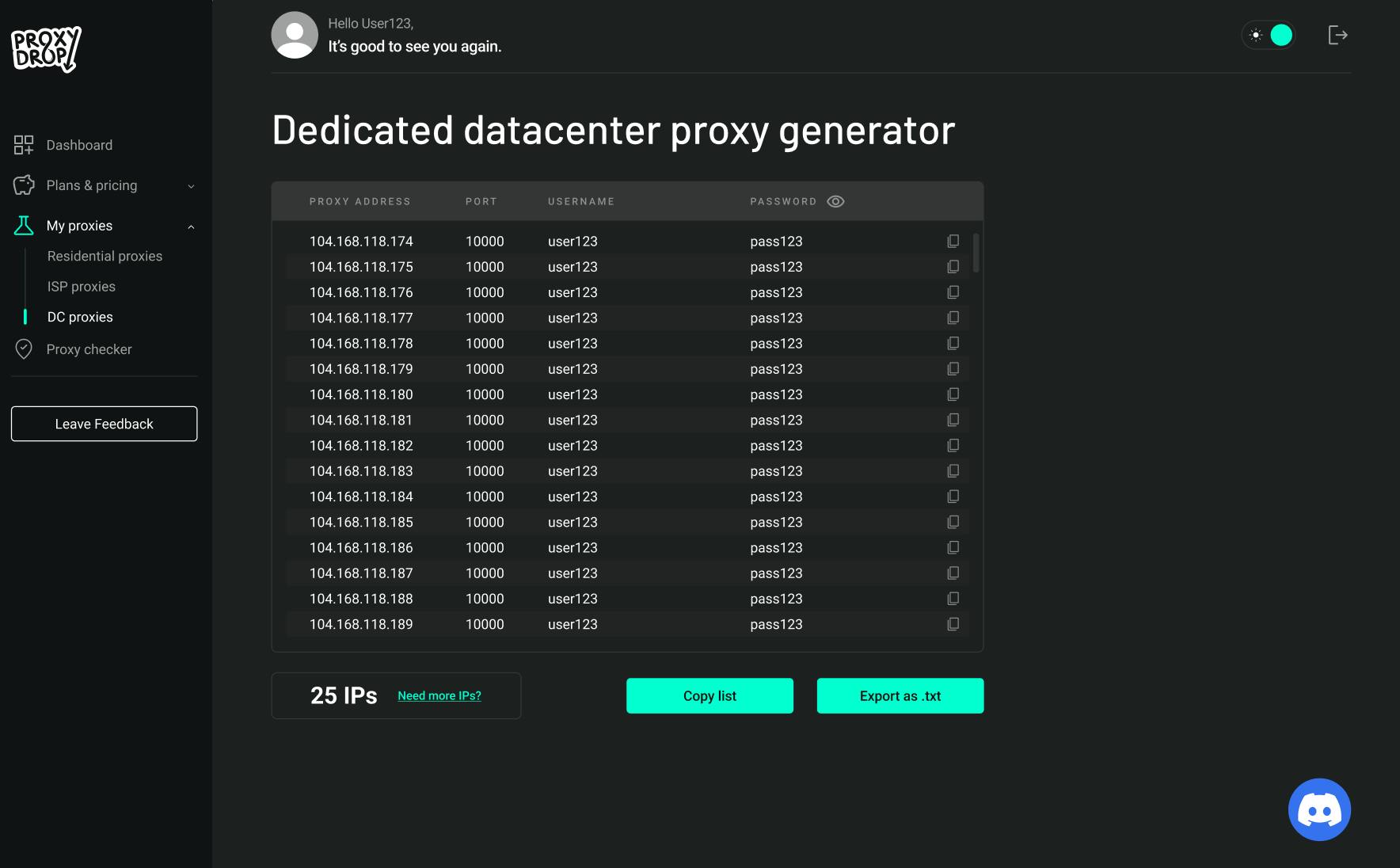 Top-notch dedicated proxies for any sneaker site
USER:PASS authentication. Low CAPTCHA rates. No expiration time. Low MS dedicated datacenter proxies.
Sneaker copping without disruptions
One small hiccup, delay, or unlucky CAPTCHA and your attempt at getting some sneakers could be wasted. Going with shared datacenter proxies only makes these issues more likely.
At Proxydrop, we work tirelessly to deliver the best dedicated proxies for serious copping. Our IP addresses have been tried, tested, and vetted against most sneaker sites. Every IP address is dedicated and truly only yours.
Additionally, our IP location is restricted to the USA, so that you can get dedicated datacenter proxies that are close to most sneaker site servers. Couple that with the unparalleled stability and speeds given by our IP address providers and you have a recipe that will beat every other sneakerhead to the punch. Experience limitless copping with dedicated proxies.
Dedicated datacenter proxies' features
Unlimited traffic
Our pricing is per IP address instead of traffic. Experience the true power of datacenter proxies by taking advantage of the speeds without overpaying for it.
Free proxy checker
Want to squeeze out even more out of your dedicated datacenter proxies? Use our proprietary proxy server checker that will allow you to measure the health of every IP address.
Monthly subscriptions
Get started with datacenter proxies instantly. Once you purchase the IPs, you are automatically billed once per month and that's it.
Unlimited targets
Cop from anywhere you want. Our datacenter proxies can reach any website and any target, allowing you to achieve effortless copping.
Grab your proxies now!