Top 7 Places Where to Buy Yeezys in 2022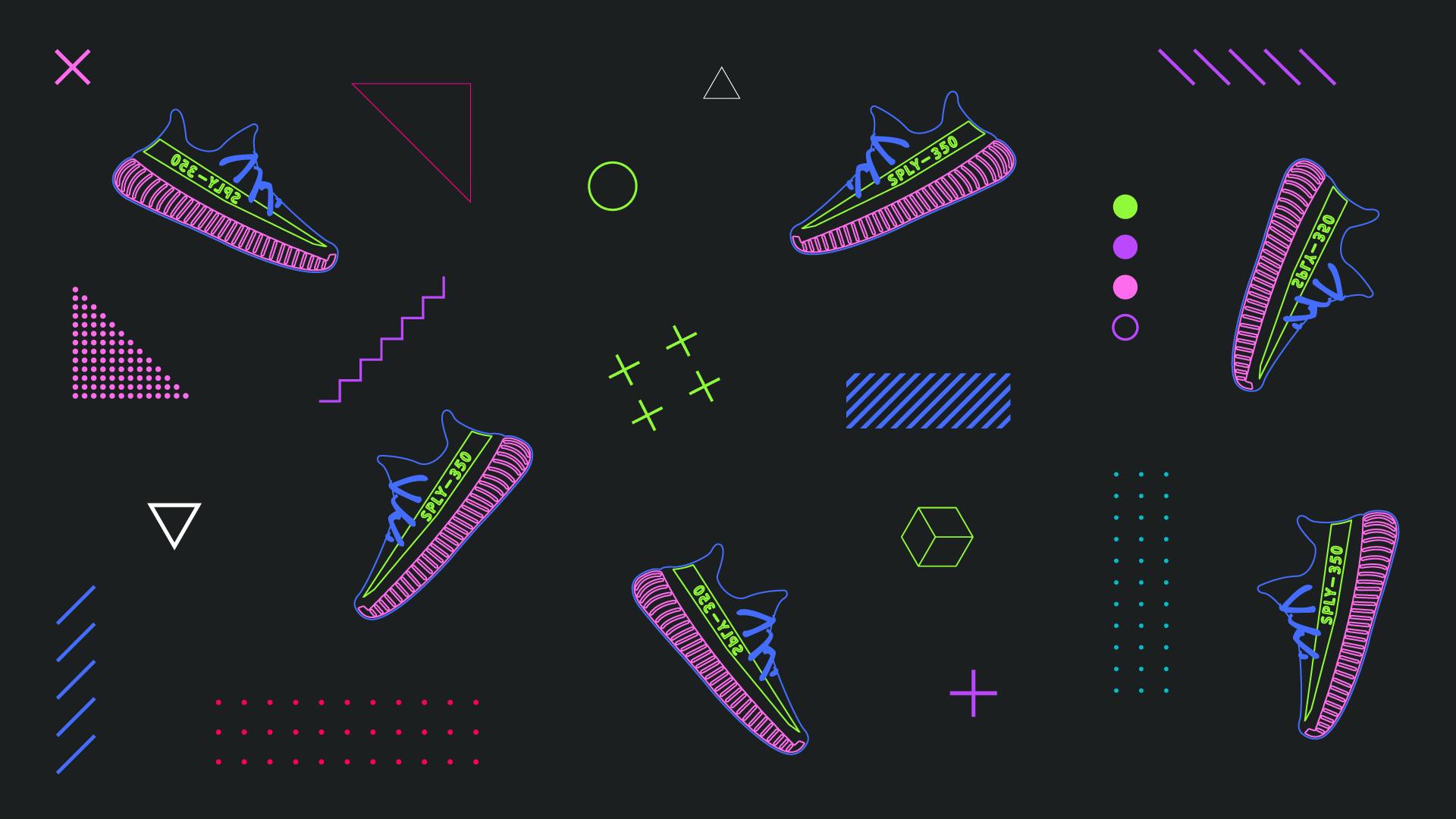 There are two ways to buy Yeezys online in 2022. One is to go through aftermarket websites, which are easy to use, but make the sneakers significantly more expensive due to resale prices. 
Another one is to use bots to buy directly from Yeezy sneakers sites. It is slightly more technically complicated. We will go through both of the methods.
7 best places where to buy Yeezys
• StockX

StockX is one of the most popular and reliable places where you can get Yeezy sneakers at aftermarket prices. They have several things going for them.
First, StockX is considered the most reputable vendor. They don't sell fakes and take extreme care to ensure that only legitimate Adidas, Yeezy, and other sneakers are listed there. So, you can always be sure that you're getting the real deal.
Second, you can bargain a bit for the prices. They have two options for purchasing: "buy" and "bid". The former instantly buys the sneakers at the listed price. Bidding, though, gives you the opportunity to buy sneakers at a slightly lower price if a seller is willing to do so. 
Take note, however, that StockX always adds a small fee on top of the price. These can range between 8.5% and 9%.
• GOAT

GOAT is a marketplace that functions in a similar fashion to StockX. Sellers list their gear on the website for various prices. There's even used options, although they are rarely available.
It does have a few differences, though. They don't precheck most of the sneakers listed on their website, whether they be Adidas, Yeezy, or any other brand. Once you purchase them, however, the seller has to first send the pair to GOAT.
At that point, if GOAT decides that the sneakers are fake, the seller's rating is deducted and a full refund is issued to the buyer. As such, it's still a great place for Yeezy fans to buy sneakers as there's little risk in getting a fake pair.
Additionally, they have a Buy Now, Pay Later service that allows you to pay the price over 3, 6  or even 12 months. APR rates can range from 10% to 30%.
Finally, just like StockX, GOAT charges a premium for buying through their store. Usually, the additional tax is about 9.5%.
• FlightClub

FlightClub can be considered a mix of StockX and GOAT. They do their own independent verification of Yeezy sneakers before listing them on the website. As such, you can be sure that the Yeezys being sold are authentic.
Additionally, they also offer a Buy Now, Pay Later service. Usually, it's done through 4 interest-free payments.
Unfortunately, FlightClub puts a hefty price tag on its services. If you want to buy Yeezys through them, you'll have to pay an additional 20%! So, FlightClub is great for those Yeezy fans that don't care about money.
• Stadium Goods
Stadium Goods is yet another marketplace for Adidas, Yeezy, and many other sneakers. While they function like every other marketplace in the list, they do have some unique features.
First, they sometimes stock exclusive offers. While these generally won't have much better prices than most other marketplaces, you will be able to find something unique. It's almost always worth it to check out if they have exclusive offers up.
Additionally, they go through a lengthier authentication process for Yeezys and other sneakers. Stadium Goods have a 10-point verification system that ensures authenticity to help clear the minds for those looking where to buy Yeezys without getting scammed.
Finally, unlike most other places, they do have a return process. While it only lasts for 3 days, you can still get your money back from Stadium Goods if you decide you no longer want to buy Yeezys from them.
Before we head on to the other marketplaces, you might remember Farfetch if you've been in the game for a bit. They were actually acquired by Stadium Goods and now are part of the company. So, if you're looking for where to buy Yeezys legitimately and safely, Stadium Goods is definitely a great choice.
• Grailed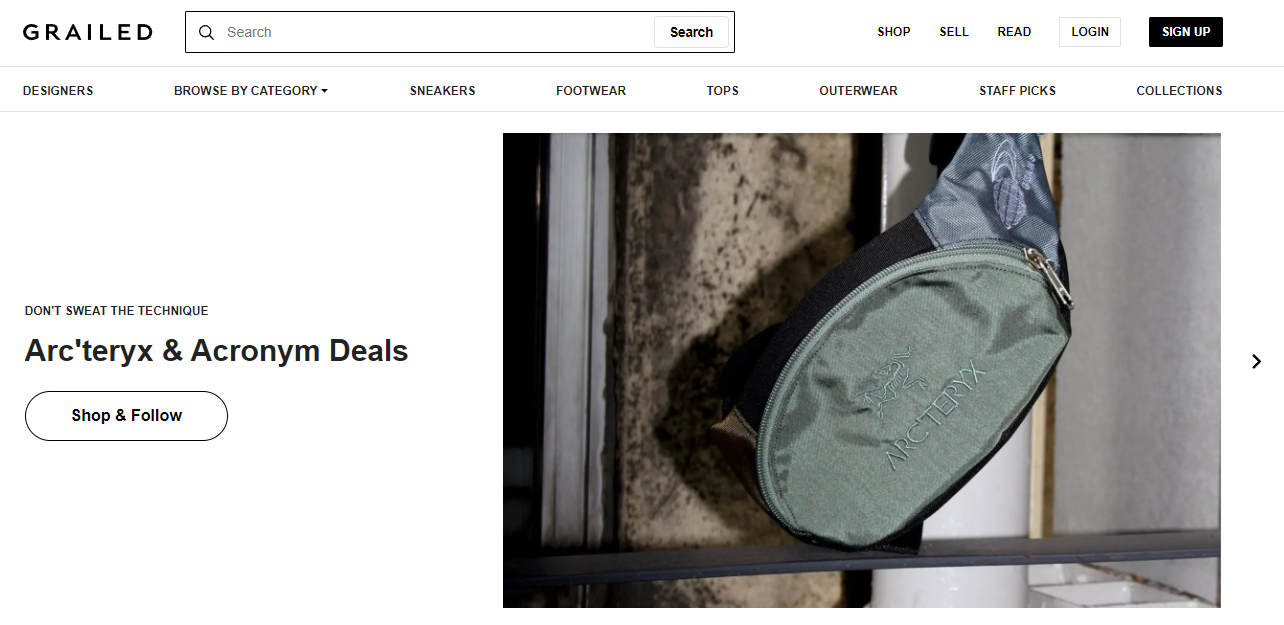 Grailed is a large online marketplace for apparel, footwear and accessories. While they have a much larger selection than most other candidates in our best places where to buy Yeezys list, they still have more than enough sneakers available.
You can find pretty much any luxury brand, any designer on Grailed. Even celebrity gear such as the Kanye West brand is available. Unfortunately, there's a few not-so-great differences from the other candidates.
First, Grailed does no verification on their own. It's a marketplace with seller ratings similar to websites like Etsy or eBay. In other words, you have to do your own research on the sellers to find out if it's worth it to buy Yeezys from them.
Luckily, your order is still protected through their payment provider - PayPal. They're usually fairly lenient for most buyers and Yeezys are included. So, even if you get scammed, it's likely you'd be able to get the money back.
Second, it's almost exclusively done through offers and bidding. Once you find the listing from which you want to buy Yeezys, you can propose a price. If the seller accepts, you have to make the payment through PayPal. Unfortunately, a seller can accept many offers at once, so you better be quick!
Finally, Grailed plops a small sales fee for each purchase, which is about 6%. Additionally, PayPal charges 3%-4% for every transaction as well. So, if you decide to buy Yeezys from Grailed, keep in mind that you should allocate about 10% extra for each purchase.
In the end, Grailed is a great place if you're looking for where to buy Yeezys with some bargaining. You can often find great deals on Grailed, however, you should always be extra careful. Never accept discounts for buying off the platform or without the use of PayPal.
• KLEKT

KLEKT is a European marketplace for many types of shoes, including Yeezys, Adidas, and many others. As per usual, they work through the reseller market.
Unfortunately, they have the largest drawback of all others, which is no verification process. They state that KLEKT employees try to find frauds and scammers, but don't guarantee anything. You have to do all the research yourself before you buy Yeezys.
Additionally, just like every other marketplace they do charge a fixed fee for their services, which is 8%. Luckily, they have decided on an upper limit for it, which is 49 euros ($58). So, even if you buy Yeezys worth $1000, you'll only pay $58 as the service fee.
As such, while KLEKT might have some great offers where you can buy Yeezys at awesome prices, you need a lot of experience. We recommend using the company only if you're experienced and know how to buy Yeezys without getting scammed.
• KIXIFY

KIXIFY is a unique marketplace in that it doesn't have any bidding. Sellers list their price and you either take it or leave it. KIXIFY makes a great place for quick purchasing if you know what you want beforehand.
Unlike other marketplaces, however, KIXIFY is completely consumer-to-consumer. It's essentially classified ads for Yeezy, Adidas, and other sneakers. The platform holds no power over purchases, authenticity, or anything else.
All purchases are handled through PayPal. Although, apparently, KIXIFY can grant a refund if you don't receive your item. Outside of these rare cases, you're all on your own in the process of buying your new Yeezys.
As such, it's another place where you have to be an expert to buy Yeezys. Otherwise you can easily fall prey to scammers or fraudsters. While the deals can be great, always take extra steps to ensure you're buying a real Yeezy sneaker when you shop on KIXIFY.
Can you buy Yeezys directly?
Some people aren't too delighted in paying huge price tags for a pair of Yeezys. All aftermarket prices will be much higher than something you'd be able to get from Adidas or their distributors directly.
Unfortunately, if you've ever tried getting limited edition or any other sought after sneakers directly, you know they disappear as soon as they drop. All that happens due to the usage of bots in the purchasing process.
To cop directly from distributors, you'll need quite a few things:
Bots.
Cook groups.
A drop monitor.
Some copping guides.
A server (possibly).
Copping directly from distributors is a complicated process outside of the scope of this article. So, if you want to get started with copping and sneaker botting, read our in-depth guide on how to get started with buying Yeezys directly.