Affiliate program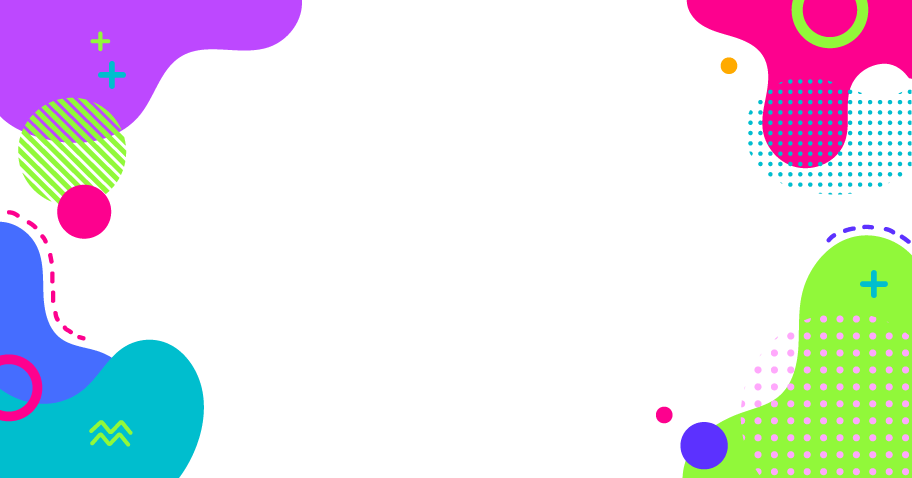 Earn money with Proxydrop
1. Register to Tapfiliate
Register to our affiliate program via the Tapfiliate platform and earn commissions of purchases made through your affiliate link with an active cookie (the cookie is valid for 30 days). Don't forget to read our affiliate Terms and Conditions!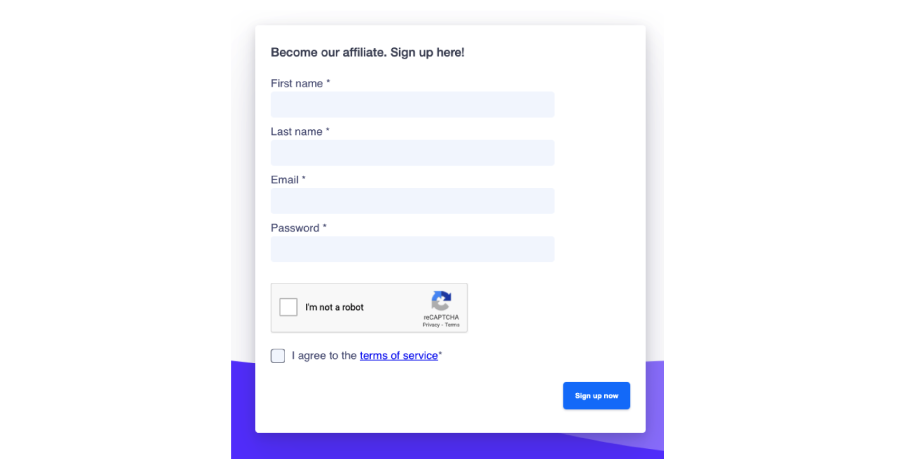 2. Wait for approval from our team
The more information you provide - the bigger the chance we will approve you faster. Don't hesitate to share websites that you represent.
3. Get your affiliate link in the dashboard
Once you're approved, find your affiliate link in the dashboard under the section 'Assets.' There, you will also find Proxydrop banners and logos. Missing something? Drop us a line at [email protected]om.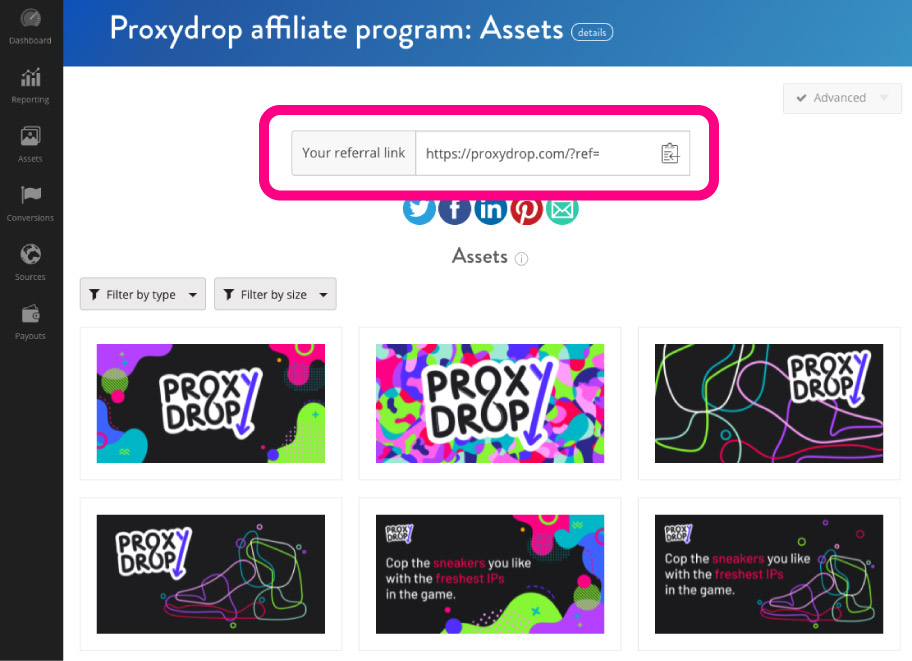 4. Share your affiliate link and track your performance
In the dashboard, you will be able to manage your sources and find reports on how many people clicked your affiliate link, the number of conversions you got, and how much money you made.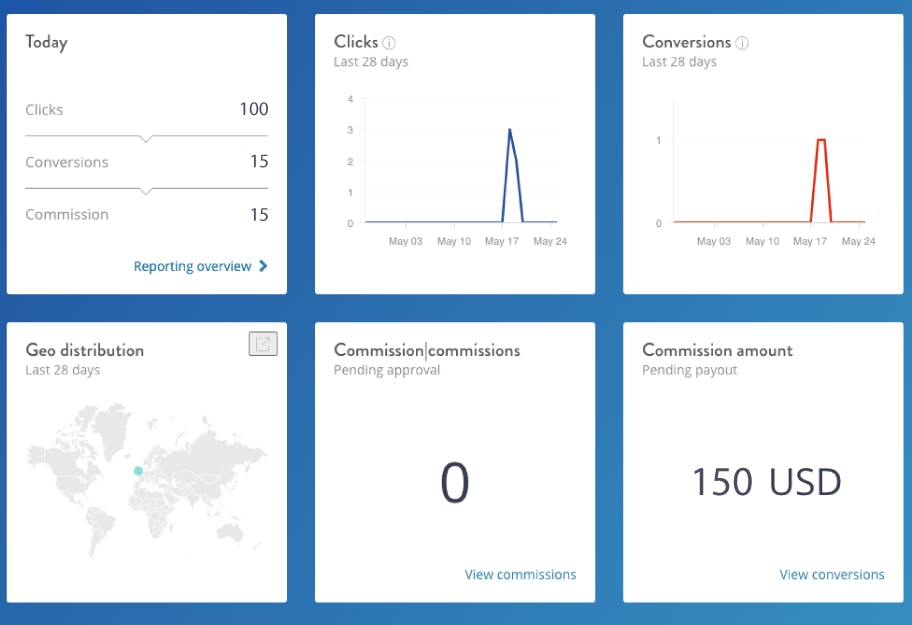 5. Get your money!
Each conversion that you've made will have to be approved by us, but no worries - you will be able to track it all in the dashboard. You will get your money via PayPal, so don't forget to add your Paypal address in the dashboard under the section 'Payout methods.' Once you reach the $100 benchmark, you will get your payouts every month. Have any questions? Reach out via email [email protected].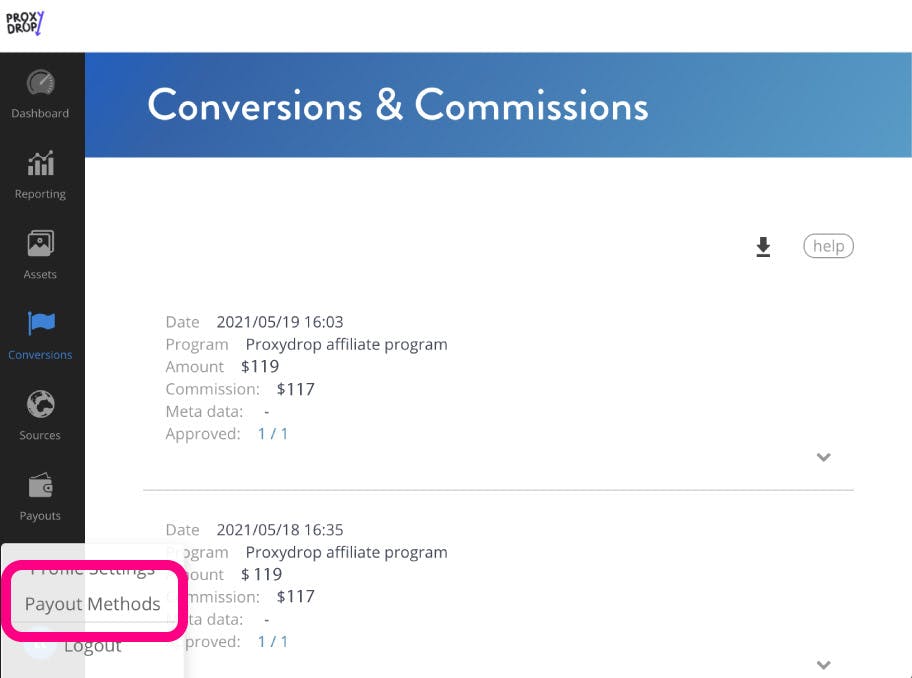 Want to know more about Tapfiliate? Read here.