Proxydrop Dashboard Has Been Overhauled!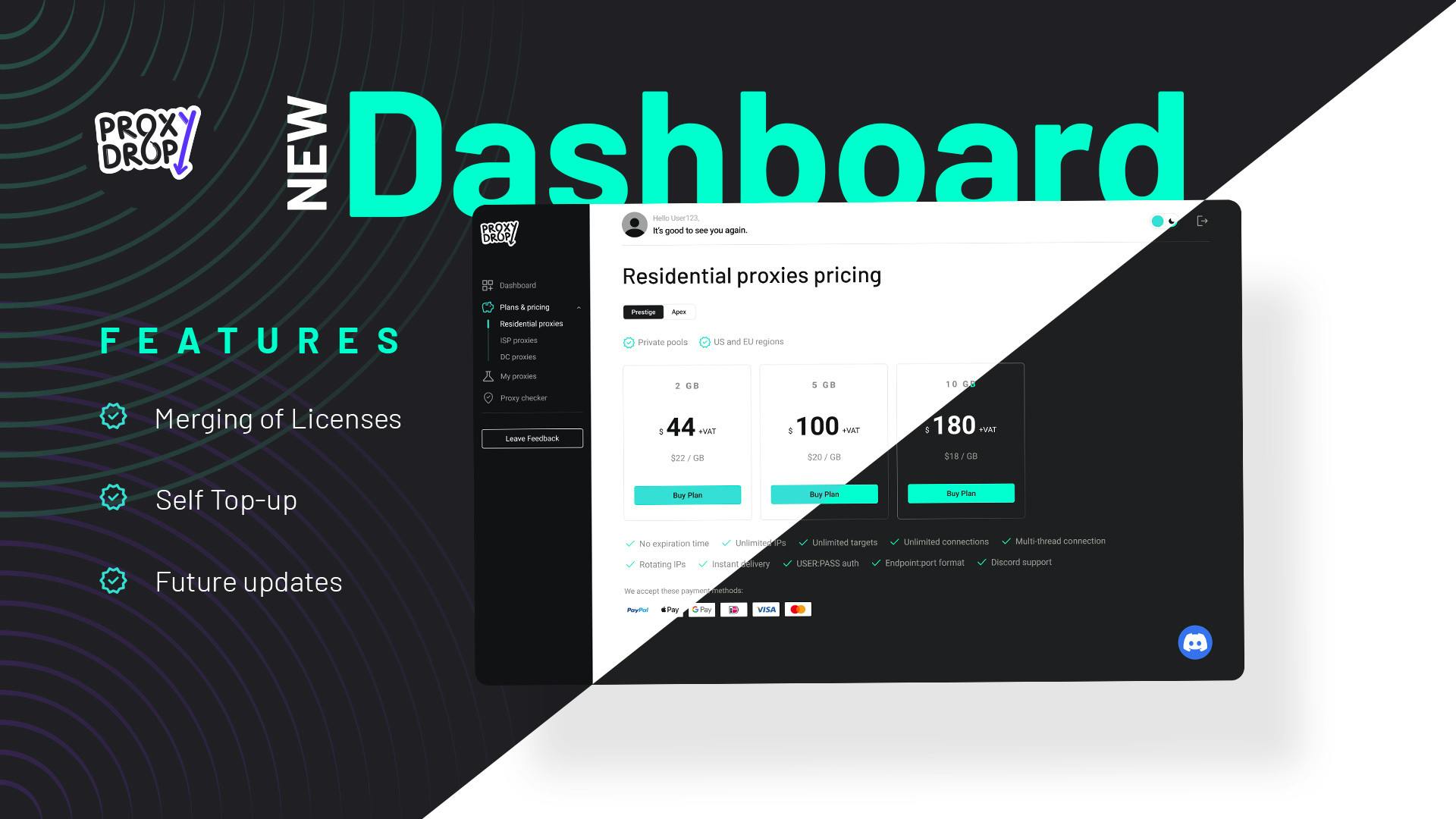 After the long wait, we're finally ready to launch the Proxydrop dashboard overhaul. It's coming filled with features that will make your life easier and allow you to make use of our proxies faster, more efficiently, and more easily.
We've focused on reinventing both the look, feel, and usage of the dashboard, All of the new aspects were based on your feedback and industry best practices. So, what are these new features we've been working on?
New look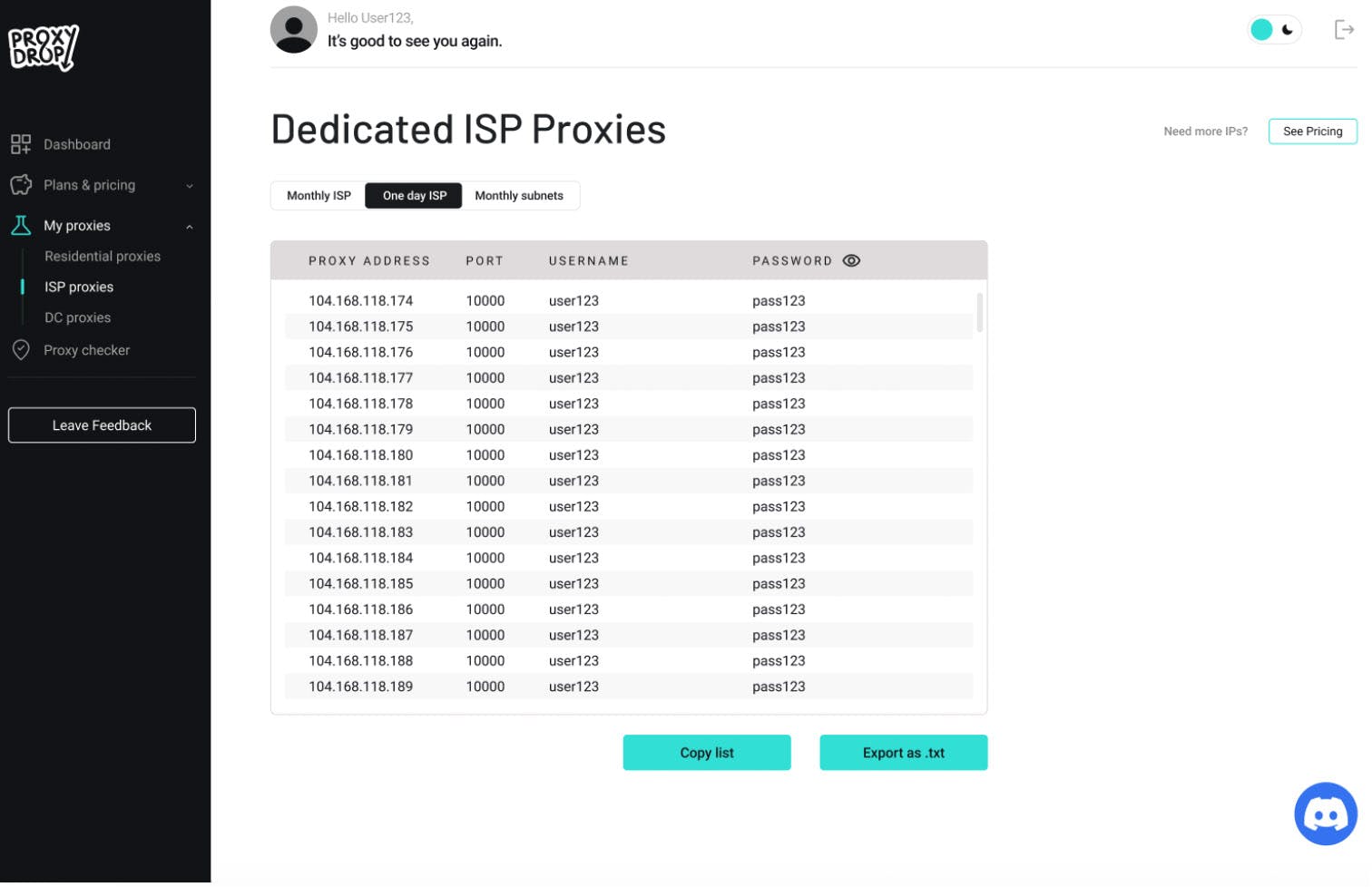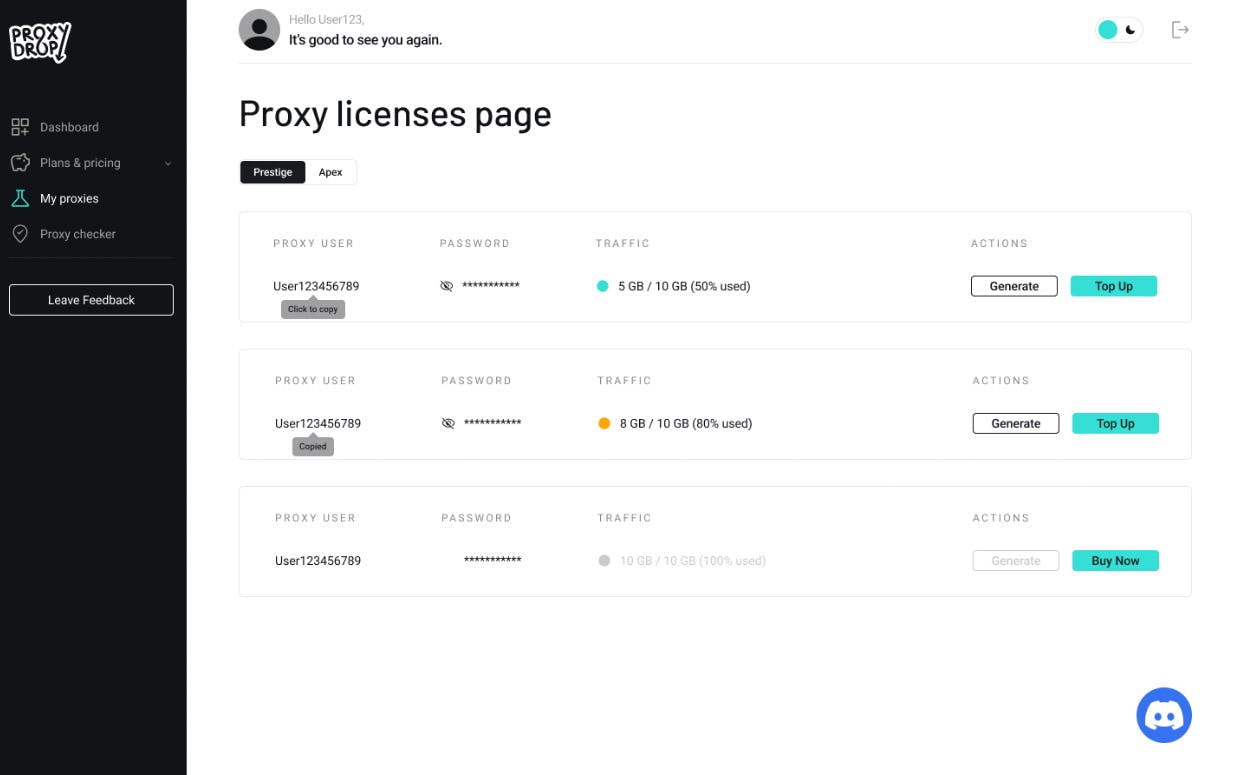 There won't be as many proxy licenses as there used to be. From now on, for each of our products, a single proxy license will be available, which will be able to be separated into users. Each user can have as many GBs of traffic as you assign it. In other words, the pricing structure is now simpler while changing nothing else on your end.
Additionally, any number of licenses you previously had, whether Apex or Prestige, will still be available under the "legacy licenses" section. We, however, highly recommend merging them into a single one. All of your traffic will be combined into a license, making managing things easier for you.
Topping up and usage statistics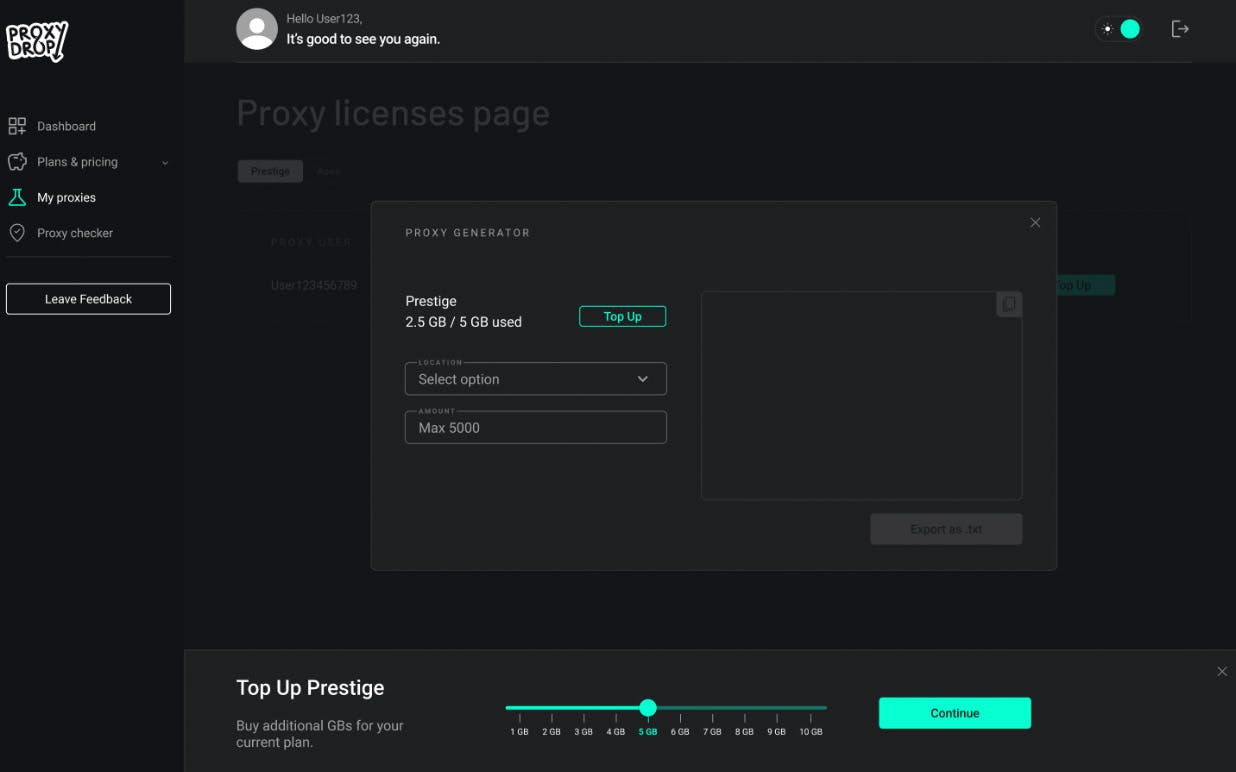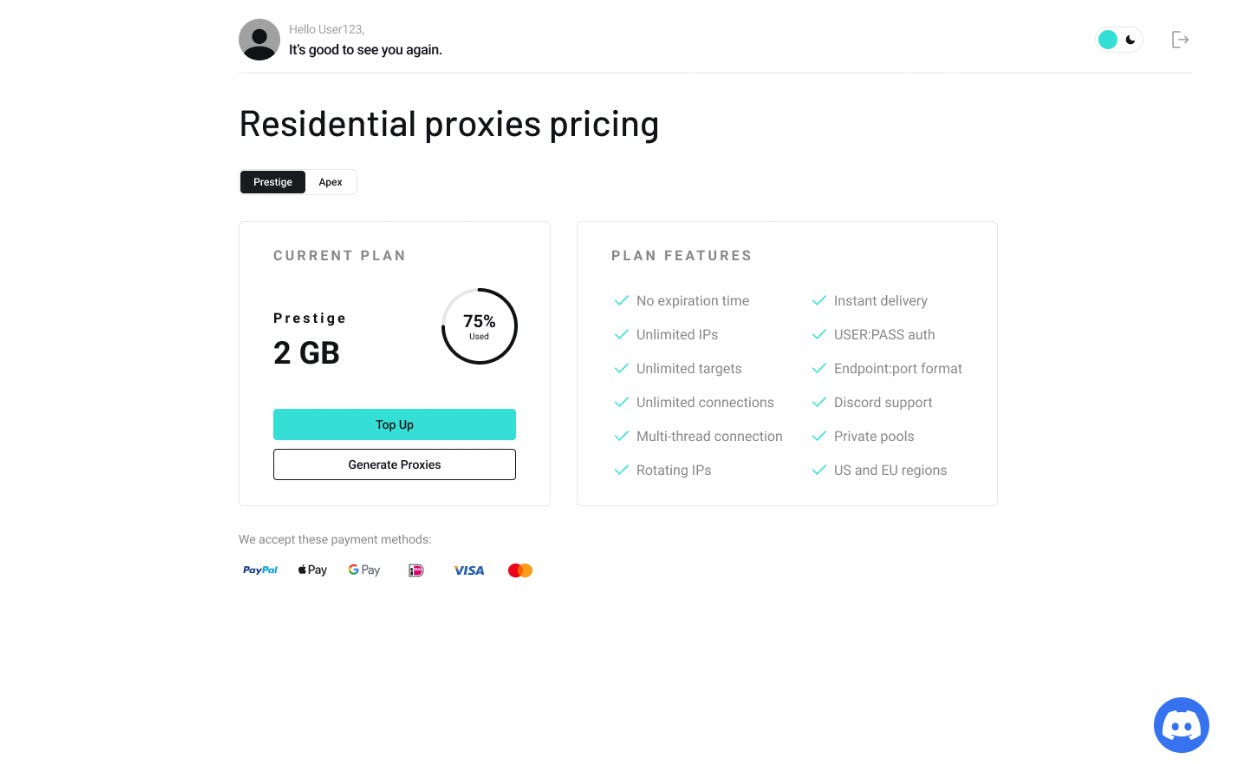 Topping up your existing plan will now be possible right in the dashboard. You can do so both in the pricing page and by visiting "My proxies". Additionally, you will be warned if the plan is coming close to being completely used up.
On the other hand, you won't have to head off somewhere to check usage statistics. All data about your traffic and proxy usage will now be available right on the dashboard. These statistics will be available both under the main screen and under "My Proxies".
Features coming soon
Here's a sneak peek of the up-and-coming update - a more easily understandable proxy list! Over time, all of your proxies, regardless of product, will be displayed right on the dashboard. For now, however, that will only be the case for residential proxies.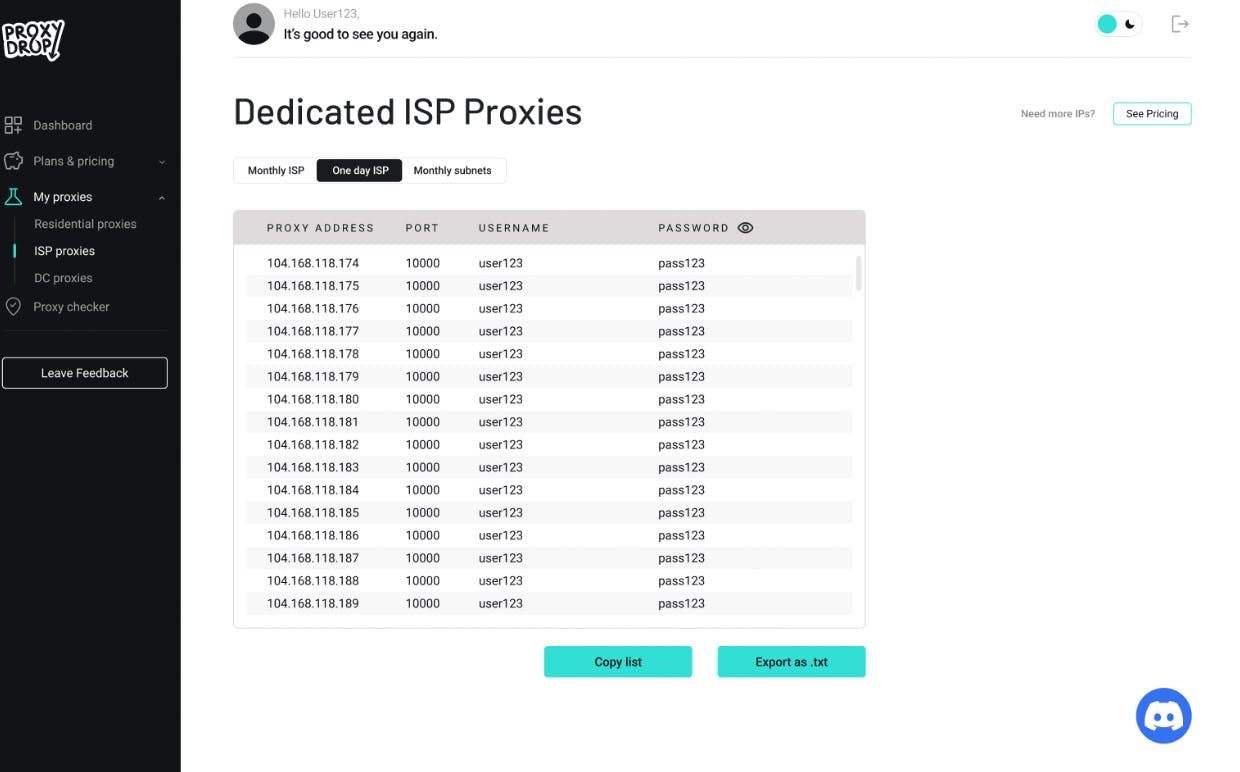 These changes will arrive in the coming months, so hold on tight! We're always working on making Proxydrop better, so if you have any suggestions or feedback, feel free to reach out to our team. We'll do our best to add anything that brings value to our community.
What's next?
We're super excited to be launching our dashboard overhaul. As mentioned above, we will be sending through continuous updates over the next few months.
Discord will remain as our main line of communication, so open up discussions, raise support tickets, and feel free to discuss our dashboard. Our staff will stay engaged as always and help you out in any way we can!